Description
Scheduled
The Lodge Des Peres 1050 Des Peres Rd Des Peres, MO 63131
Map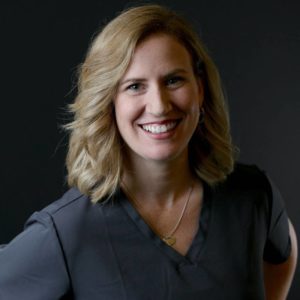 Dr. Caitlin DeWilde is a practicing veterinarian and founder of The Social DVM, a consulting firm devoted to helping veterinary professionals manage and grow their social
media, online reputation and marketing strategies. She has partnered with small and large animal veterinary practices, national industry groups, non-profit organizations, and individual veterinarians to create practical yet creative strategies to succeed online and in practice.
She is a graduate of the University of Illinois College of Veterinary Medicine and a recipient of their Outstanding Young Alumni Award. She is also an alum of the AVMA's Future Leaders Program. In her free time, she enjoys travel, photography, and of course, the many hilarious corgi and cat-related videos on social media.
Lecture title (number of hours): Cyberbullying: Diagnosis, Treatment & Prevention (1)
Lecture Objectives or Summary: Description
Take concrete steps to implement across social media channels to prevent cyberbullying attacks. Establish safeguards to limit or regulate outsider access to publishing content on your pages. Learn how to set up alert and notification systems to enable so you can be notified of negative activity instantly. Discuss recommendations for monitoring and responding to online reviews- both negative and positive. Finally, learn strategies to encourage more positive reviews, feedback and online traffic.
Learning Objectives
Overview of cyberbullying and reputation damage
Best practices for claiming/monitoring review sites
How to establish safeguards and efficient notification strategies for Yelp, Facebook and Google
How to respond to negative and positive reviews!
AVMA resources available
Where to go when more help is needed
Lecture title (number of hours): Veterinary Video (1)
Lecture Objectives or Summary: Description
Viewers will retain 95% of information after watching a video, compared to just 10% retention of reading written info. We also know that in 2020, up to 75% of mobile traffic will be consuming video. Veterinary teams not only NEED to provide their clients video, their clients WANT to see it! With just a smartphone and a few handy tips to edit and publish, your team can take advantage of video to connect with clients and promote the practice.
Objectives:
General overview of professional and amateur video used to connect with clients, educate pet owners and promote the practice
Using the video: distributing content through website, social media, digital marketing campaigns and in the clinic
Tips and tricks for getting good video in the exam room or clinic/farm call settings
Learn basic video editing skills using mobile and desktop programs
Basics of live video: using Facebook or Instagram LIVE, hosting Q&A's or other video events, utilizing third party programs within social platforms
Discuss content suggestions and dozens of prompt topics for use in the practice
Best practices for posting, scheduling, captioning and branding video