A Letter From the GSLVMA President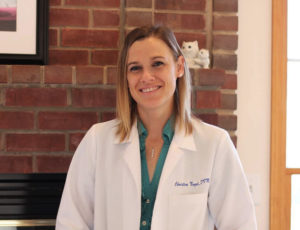 Colleagues:
It is an honor to serve you as President of the Greater St.Louis Veterinary Medical Association.
We have a great team within our veterinary association that strives to ensure that our profession flourishes and remains as one of the best professions on Earth! I look forward to serving with this team.
I want to thank everyone that attended the 2017-2018 meetings. We had incredible attendance and I hope you all enjoyed the speakers. In 2018-2019, we will continue the tradition of excellent lectures and we will also be introducing new social events and community outreach opportunities through our organization. We are fortunate to have great sponsors that allow us to bring in quality continuing education and I know I enjoy meeting up with old friends as well as making new ones.
I look forward to serving you.
Christine Nagel, DVM, MPH
GSLVMA President, 2018-2019
cnagel@stlouisvma.org
---
2019 CE Calendar
Updates from the State Veterinarian
Drs. Carol Reinero, Rebecca Saunders, Jody Ray, Nicholas Perez
Guarding Social Media and Videos
Soft Tissue Surgery: Wounds and Guts
---
Upcoming Events
---
Members
Lecture notes and downloads are available here.